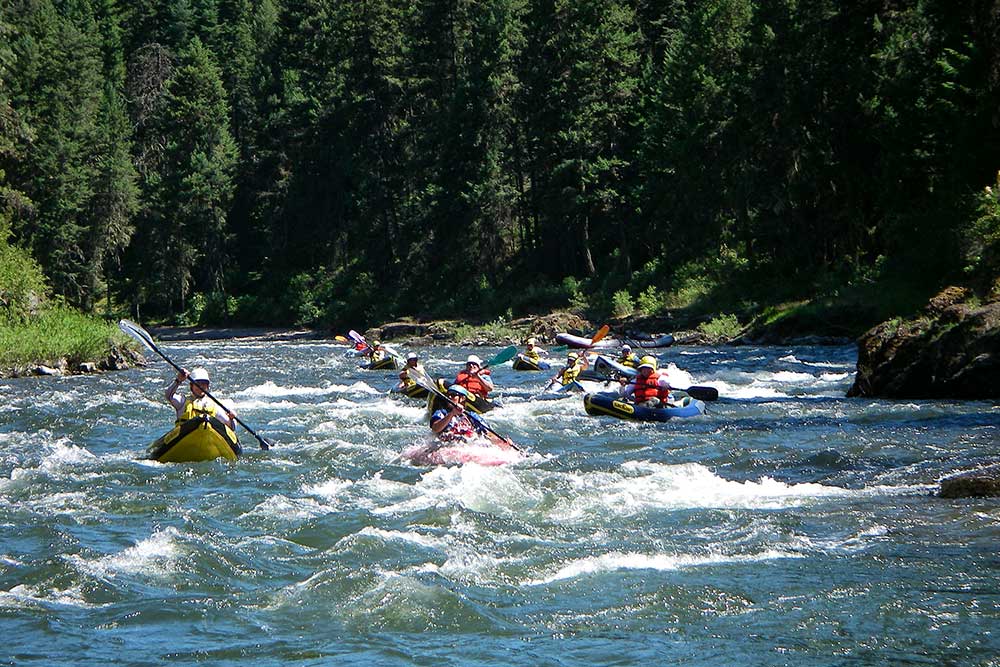 The Rivers
Whitewater trips on Wallowa-Grande Ronde offer a first-class backcountry vacation. The Wallowa and Grande Ronde are two of Oregon's most pristine backcountry streams. Native Americans named the Grande Ronde the "Land of Winding Waters". The Grande Ronde is designated by Congress as a Wild & Scenic River, and the Wallowa and Grande Ronde are protected as Oregon Scenic Waterways.
The rivers race past rocks and boulders in swift Class II-III whitewater. Minam Roller, Red Rock, Blind Falls, Sheep Creek, and Martin's Misery are great fun. The Wallowa-Grande Ronde are perfect rivers for inflatable kayaks and paddle rafts.
The Terrain
Basalt canyons rise to 4,000 feet above river level. Dense forest alternates with lush grasslands. Spectacular camps are shaded with towering Ponderosa Pine and Douglas Fir. Tributary streams tumble into the main river at Sheep, Clear, Meadow, Alder, Bear, Elbow, Grossman, Sickfoot, Cabin, and Wildcat creeks.
The area provides habitat for elk, mule deer, white-tailed deer, Rocky Mountain big horn sheep, mountain goat, waterfowl, golden eagle, bald eagle, and osprey.
Fall Fishing Trips
Join the Hughes Crew for unique fall fly fishing experiences – aggressive Rainbow Trout and anadramous Steelhead. Travel on self-bailing fishing rafts with 2 guests/guide and raft service. The rafts are rigged with knee braces for casting. Enjoy Indian Summer in Eastern Oregon, and our deluxe fall camp. Launch is Minam, OR, where the Minam and Wallowa rivers join.
Fishing on the upper portion of the river will be primarily for rainbow trout with streamers, nymphs & wet flies. Steelhead fishing will focus on bouncing beads or swinging large streamers and leaches through runs. Plan to fish from the rafts and with waders from shore. More information on fishing the Wallowa – Grande Ronde.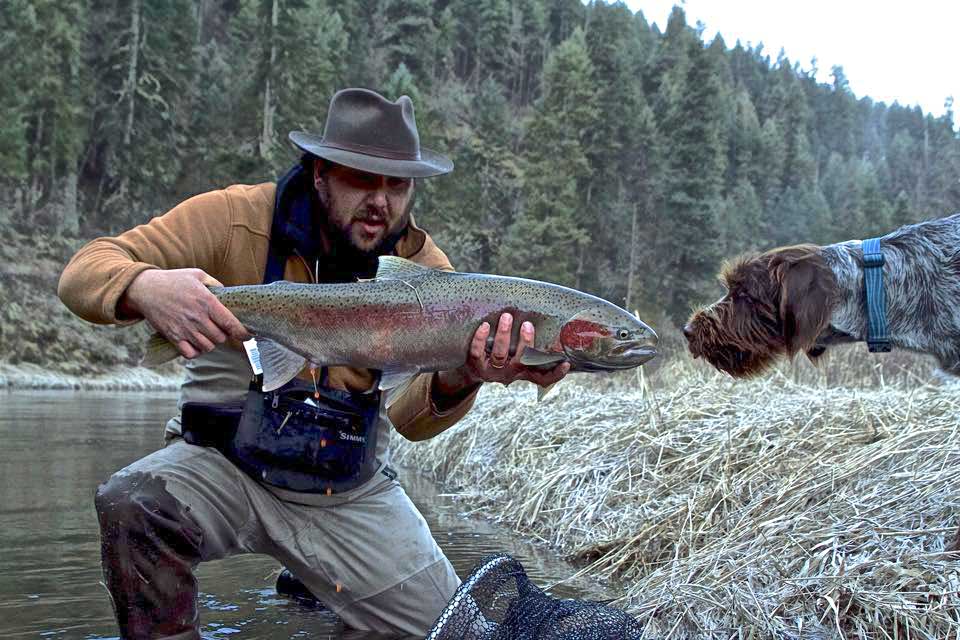 Wallowa – Grande Ronde 2017 Schedule and Rates
Summer Rafting Trips
4 Day Expedition – $1350 – adult / $1225 – youth
Groups of 8 or more can schedule trips on dates of your choice May, June, and early July. 3 day expeditions also available, contact us for information.
Youth Rates applies to kids, teens, and undergraduate students.
Check with the Hughes Office for information on Wallowa-Grande Ronde 3 Day Trips.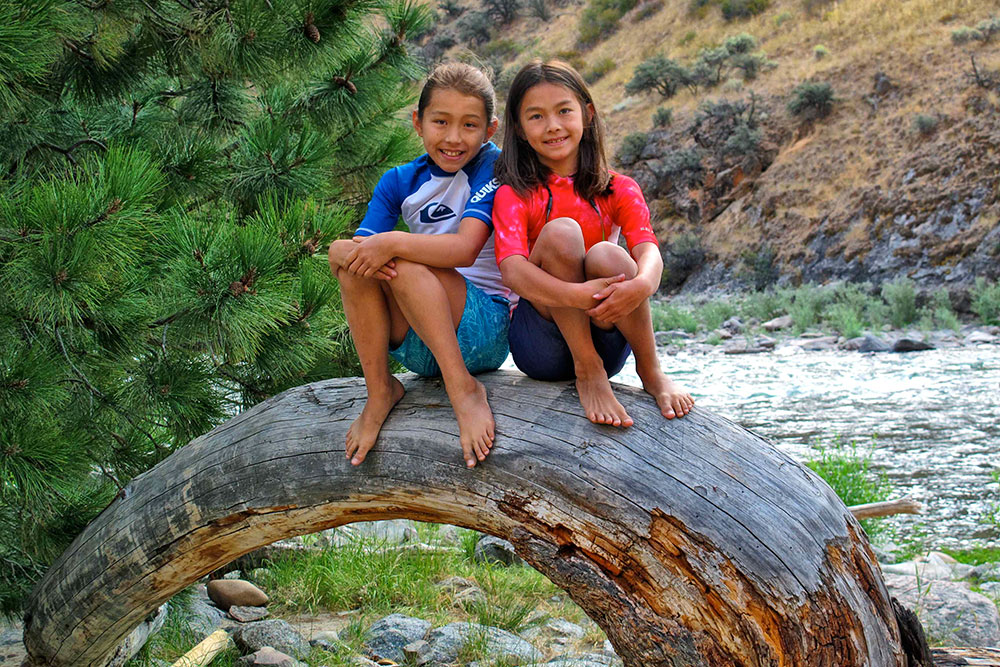 Deposits to Confirm
4 Days – $450/person
3 Days – $400/person
Fall Fishing Trips
5 Days – $2350/person (2 fishermen per guide and fishing raft)
Deposit to Confirm
Book your Wallowa – Grande Ronde Trip Online!
Hughes River Expeditions, Inc. is operated under special use permit with Baker Field Office, BLM, and Umatilla National Forest. This institution is an equal opportunity provider.