There's Still Time to Book 2015
The 2015 river season is just around the corner and there is still time for you to book your next family vacation. Hughes River Expeditions is very excited to start their 39th season in the business, and would love to have you and yours on the river.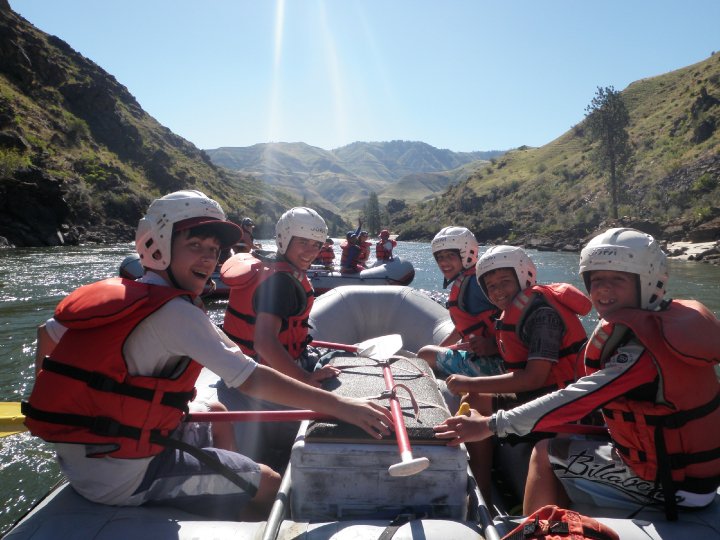 Jerry and Carole raised their three kids on the rivers. We love family river trips, and we do them very well. Give us a call. A family river trip will enrich your relationships, and make unforgettable memories.
A Little River in Your Kitchen
Bob was a collegiate football player, he even played against (and tackled) O.J. Simpson. During the off season Bob works in the Sailing industry from Monterrey, CA all the way to the Bahamas and beyond. This season will be Bob's 32nd with H.R.E. Thanks for boating with us, Bob!
Check out Our River Menu. Pork chops are featured night three of our Middle Fork Salmon trips. The meal also includes butternut squash, stir-fry, and beer-bread. We top it off with our Pineapple Upside Down fresh from a dutch oven. We have a great restaurant but we're hard to find. We move about 15 river miles daily.
Specialty Trips
Hughes River Expeditions offer trips on the Snake River, Middle Fork of the Salmon, Salmon River,and Grande Ronde rivers. 2015 is the 39th year Jerry Hughes and Carole Finley have owned and operated Hughes River Expeditions, Inc. on the back-country rivers of Idaho and Eastern Oregon. Experience counts, and we have plenty. 2015 will be Jerry's 50th year working as a professional river guide. Join the Hughes Crew on the river!
Sincerely,
Jerry, Carole & Colin
Hughes River Expeditions, Inc.