Happy Holidays from the Hughes Crew
As the seasons change and the ground cover turns from leaves to snow, we begin to think about yet another summer on the water with our friends and family.  It is difficult to be caught in thought of a beautiful snowy day without the image of that snow melting and boats unrolling at a put-in for a wilderness river coming to mind.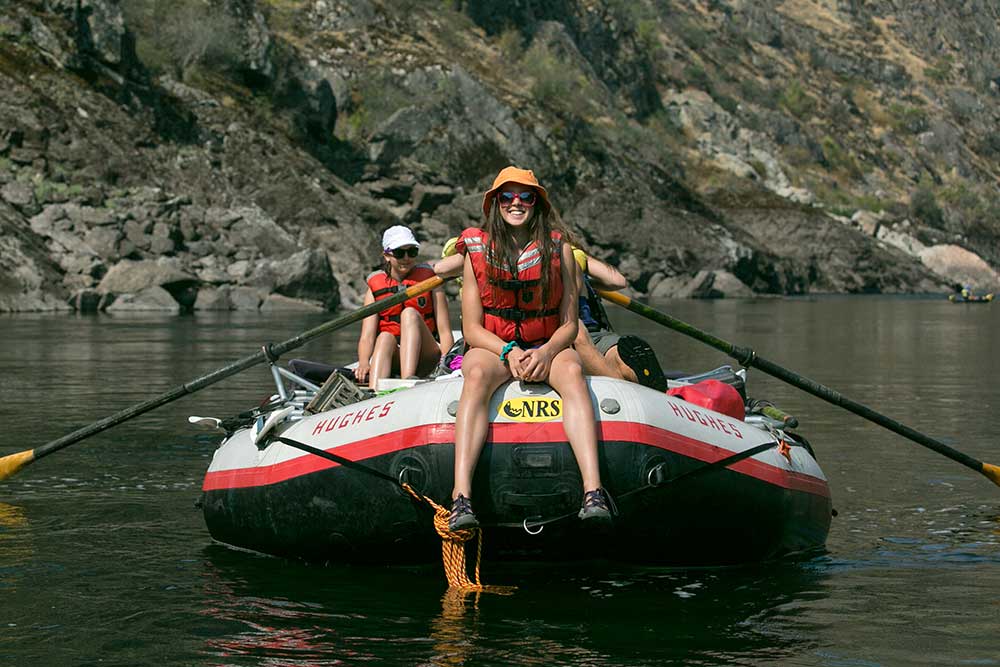 With consistent and bountiful storms here in the Northwest and Central Idaho we are looking forward to a great summer with plentiful flows.  The Hughes Family and Crew would love to take this chance to invite you and yours out for a premiere, all-inclusive, backcountry river trip vacation.  Wonderful camps, exciting rapids, hiking, fishing, and fabulous meals with family and friends make this sure to be the vacation for you in 2016.
Check-Out the Brand New HRE Website
We have a brand new website!  Follow the links below to the specific trip of your desires or to the general website.
Did you know you can now book your next vacation on the Hughes River Expeditions website?
You can even use Gift Cards for a trip under the tree!  Check out the site and give us a call at the HRE Office at 1-800-262-1882.
Hughes River's Salmon River Canyons Video
by UrLife Media
Come along for a preview of a Salmon River Canyons rafting trip. Production by Jack Giarraputo – UrLife Media.