We offer a superb selection of quality river equipment. We do our best to match the boats to your particular interests, so be sure to let us know your preferences. Guests often plan to rotate between the various types of craft during the trip. All rafts and inflatable kayaks are self-bailing.
Oar Rafts
The traditional craft, comfortable and exciting to ride, a fine fishing platform, controlled by your guide. 15-17 foot oar rafts are available.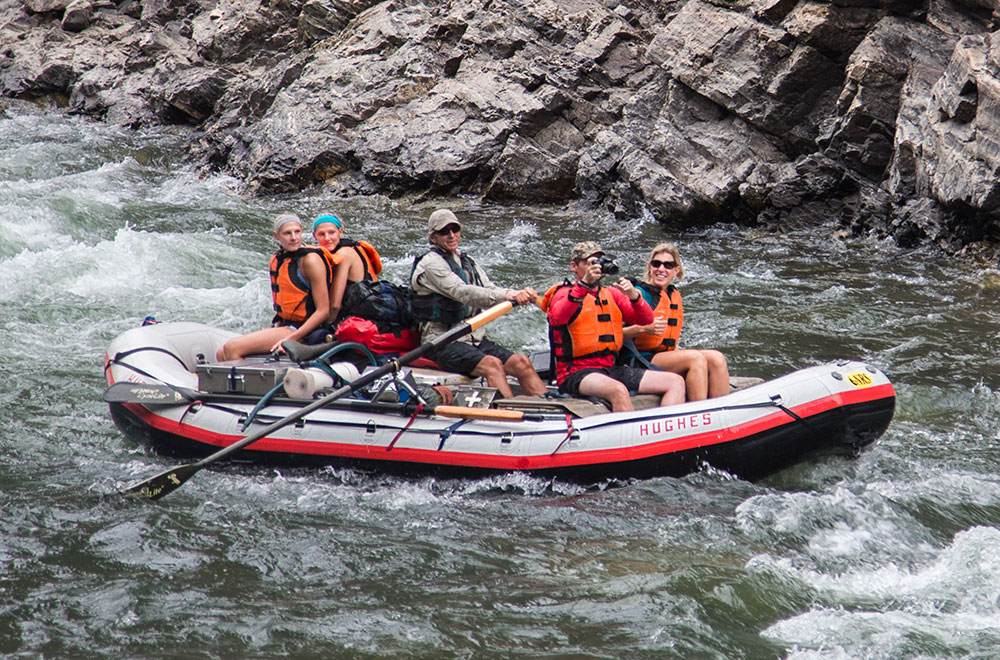 Paddle Rafts
Participate in all the action! Your guide captains the paddle team and explains the route through each rapid.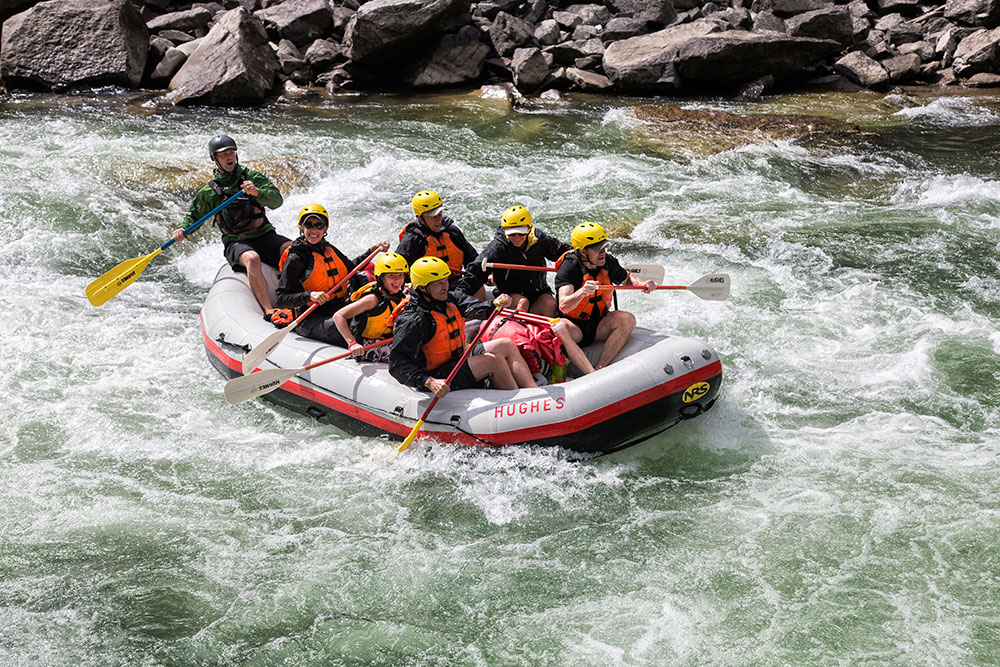 Inflatable Kayaks
Solo or tandem boats used for selected portions of a trip. Great fun!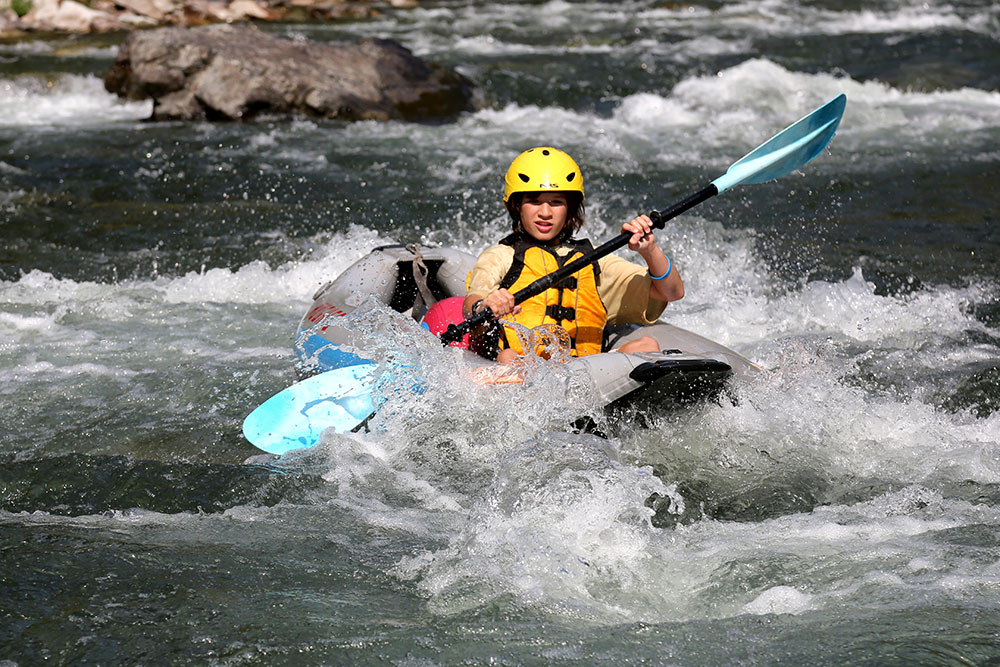 Fishing Rafts
Two fishermen/boat and guide. Rods, reels and tackle provided. Check for rates and details.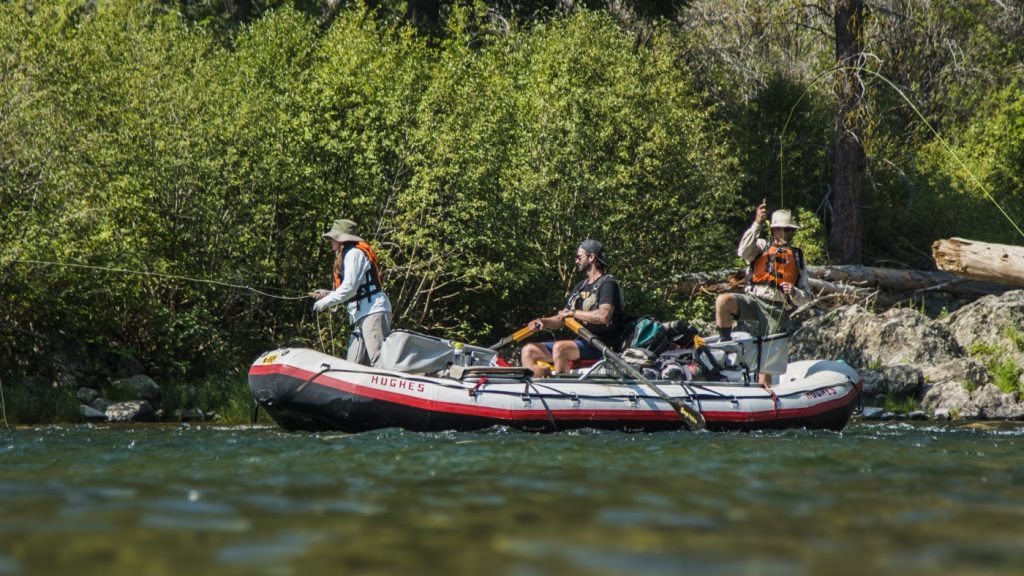 Supply Boats
Custom-designed pontoons carry the camp gear, duffle, and extra ice chests on the Snake, Middle Fork, Salmon, and Grande Ronde trips. Supply pontoons allow us to offer guest boats that are comfortable, uncluttered, and especially maneuverable. Each day the supply boatman floats ahead to prepare the evening's camp. When you arrive, your duffle is already unloaded into camp, the tents are pitched, and the kitchen is organized.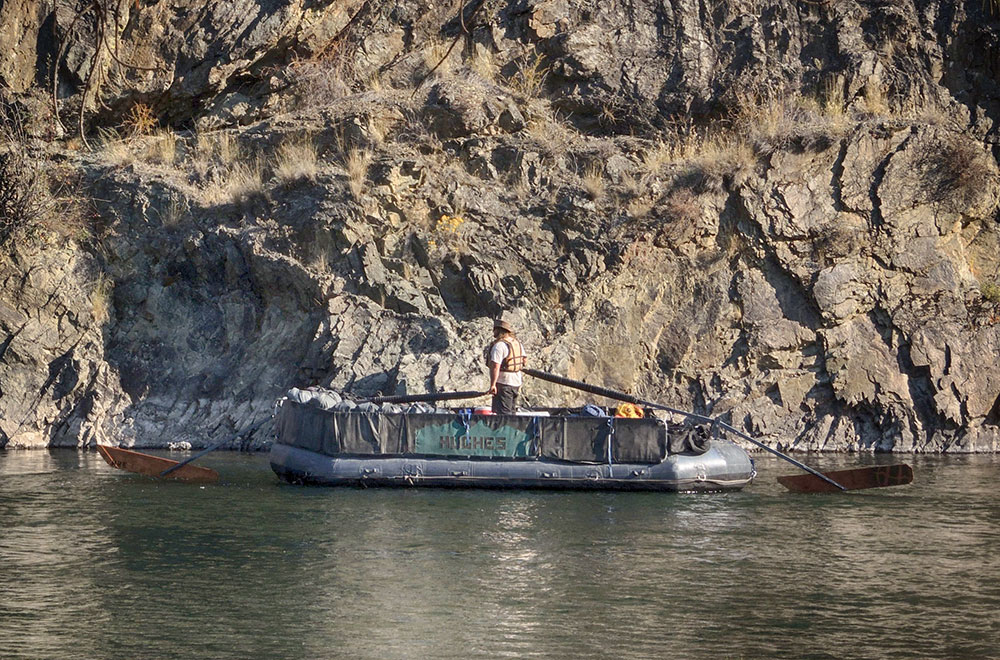 Hughes River Expeditions Provides:
All meals beginning with lunch the 1st day and ending with lunch the last day of the trip
Coast Guard approved whitewater life jackets
Farmer John wet suits for spring & early summer trips
Freshly laundered sleeping bags and camp pillows
Deluxe sleeping pad
Tent for every two guests, or a tent for singles
Ground tarps
Camp Chairs and Tables complete w/ table clothes and REAL plates and silverware.
Waterproof Gears Packs for your personal gear
Day Bags
Camera Boxes
First Aid Supplies
Eating Utensils (cups, silver, plates)
A limited complimentary supply of beverages which includes soda, beer, fruit juice and wine
Plenty of Ice for Beverages