Our Main Salmon River of No Return rafting trip is a spectacular outdoor vacation! The Main Salmon River is one of the best wilderness river stretches in North America. We float through dense forests, along sage and mountain mahogany covered hillsides, and sheer granite cliffs.
Rafting The Main Salmon River
There are plenty of rapids. Killum, Gun Barrel, Rainier, Devils Teeth, Black Creek, Baileys, Five Mile, Split Rock, Big Mallard, Elkhorn, Growler, Ludwig, Dried Meat, Chittam, Vinegar Creek and many more make the Main Salmon River of No Return a first-class whitewater run.
The Main Salmon River is a Class III-IV whitewater river, with several Class IV rapids.
Memories that will last a lifetime with a wonderful group of new friends experiencing one of the world's truly magical places together.

P. Renfrow, Seattle, WA

Wilderness Rafting Trip
The area offers an incredible variety of wildlife, including Rocky Mountain bighorn sheep, mountain goat, mule deer, elk, cougar, black bear, otter, coyote, osprey, eagle, forest grouse, chukar partridge, and kingfisher.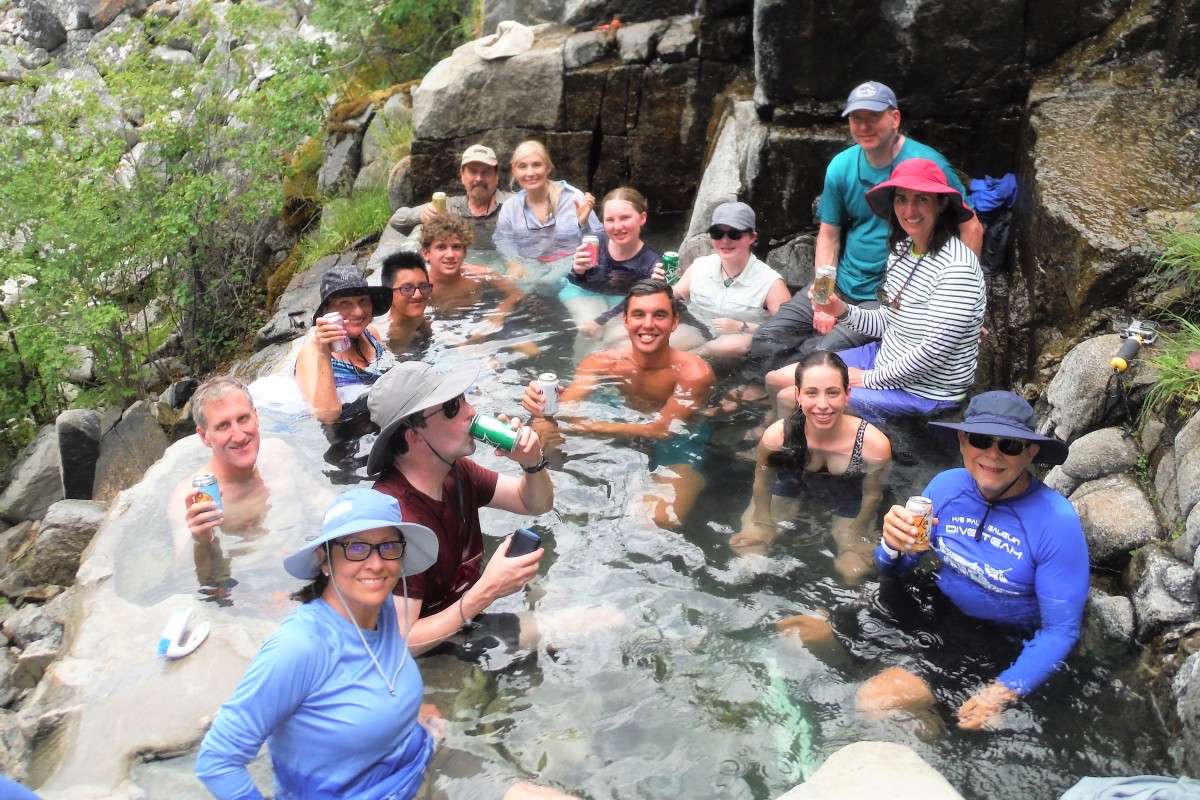 We stop to enjoy hot springs and to investigate Sheepeater Indian (Mountain Shoshoni) pictographs, hunting blinds, and teepee rings. Camps are beautiful and often a mixture of large beaches, grassy benches, orchards and remnants of homesteads. You can plan a morning or evening hike directly from camp. Other highlights include visits to the the many historical cabins/sites along the river left from the miners, fur trappers and traders in the Idaho back-country through the 19th and 20th centuries.
The Main Salmon River was protected by Congress in 1980 as a National Wild River under the National Wild and Scenic Act.  We float inside the Salmon-Challis National Forest and the huge Frank Church- "River of No Return" Wilderness (the largest wilderness in the continental U.S. – 2.36 million acres) as well as the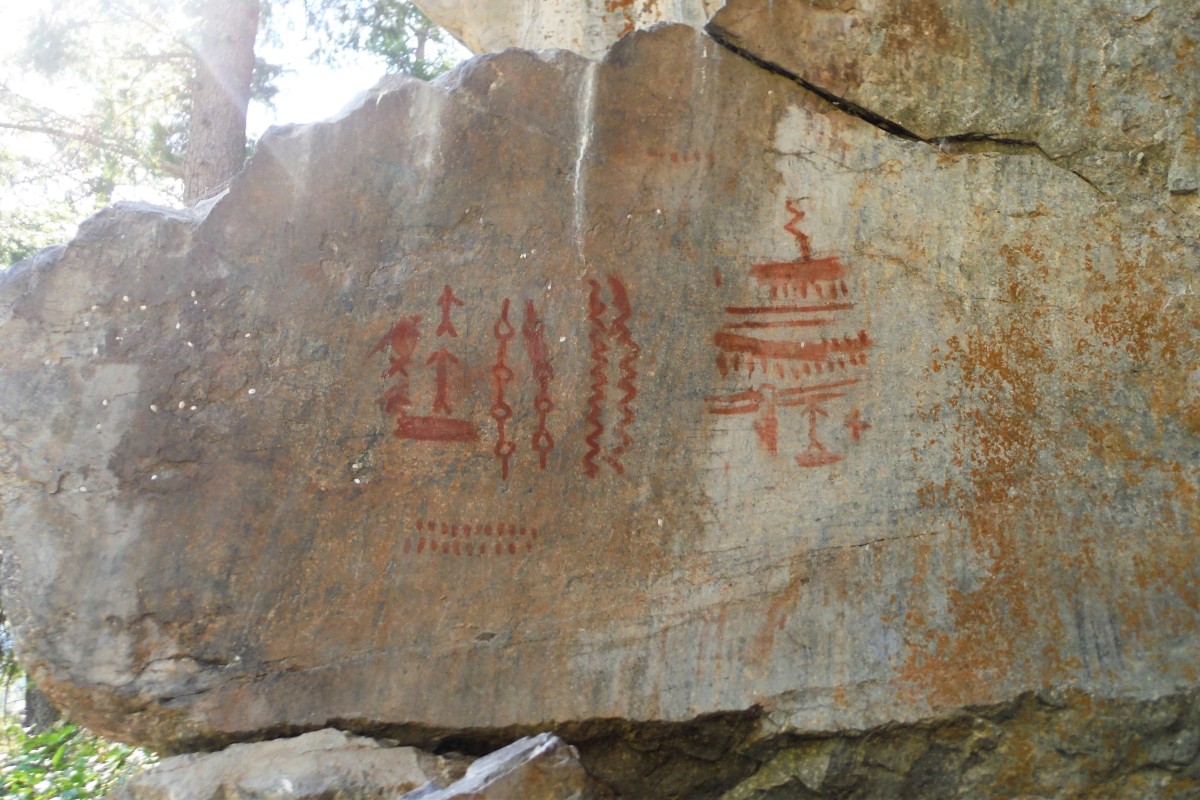 Gospel Hump Wilderness area (206,000 acres).
Thank you so much for the river trip.  Good Equipment, great guides, the best food, and nice folks."

C. Conley, Boise, ID

2024 Schedule & Rates

| | | | |
| --- | --- | --- | --- |
| Dates | Length | Adult | Youth |
| June 10-13* | 4 Days | $2,225 | $2,100 |
| June 16-20 | 5 Days | $2,450 | $2,310 |
| June 24-29 | 6 Days | $2,725 | $2,600 |
| July 2-7** | 6 Days | $2,825 | $2,699 |
| July 10-15 | 6 Days | $2,825 | $2,699 |
| July 18-23 | 6 Days | $2,825 | $2,699 |
| July 26-31 | 6 Days | $2,825 | $2,699 |
| August 3-8 | 6 Days | $2,825 | $2,699 |
| August 11-16*** | 6 Days | $2,825 | $2,699 |
| August 19-24~~ | 6 Days | $2,725 | $2,600 |
| August 27-September 1++ | 6 Days | $2,725 | $2,600 |
| September 4-9 | 6 Days | $2,725 | $2,600 |

*Whitewater and Wildflowers Special on the Main Salmon River of No Return
**Fourth of July on the magnificent Main Salmon River of No Return.
***Perseids Meteor Trip. Peak viewing August 11-12.
~~Wellness Retreat Week on the Main SalmonRiver of No Return
++August 27-September 1 Annual Jazz Trip

Book Your Main Salmon River Trip Online

Deposit to Confirm Your Reservation

6 Days – $700/person
5 Days – $550/person

Recreation Enhancement Act Fee requires collection of $4/day/person. This fee will be added to the above listed trip cost.

Youth Rate applies to kids, teens, and undergraduate students.

This institution is operated under special use permit with the Salmon-Challis National Forest. This institution is an equal opportunity provider.


Amazing trip on the Main Salmon River!  The crew was INCREDIBLE!!!!  The love they all have for what they do is inspiring.  Their skill in handling the river, their understanding of what each person could handle was both comforting and empowering.  I did things I never would have imagined and felt totally safe.  They were among the finest group of young men I have ever met!  From our first contact with Jerry Hughes all the way through, it was a first rate, first class experience and an unforgettable adventure!"

L. Hochburg, Great Neck, NY