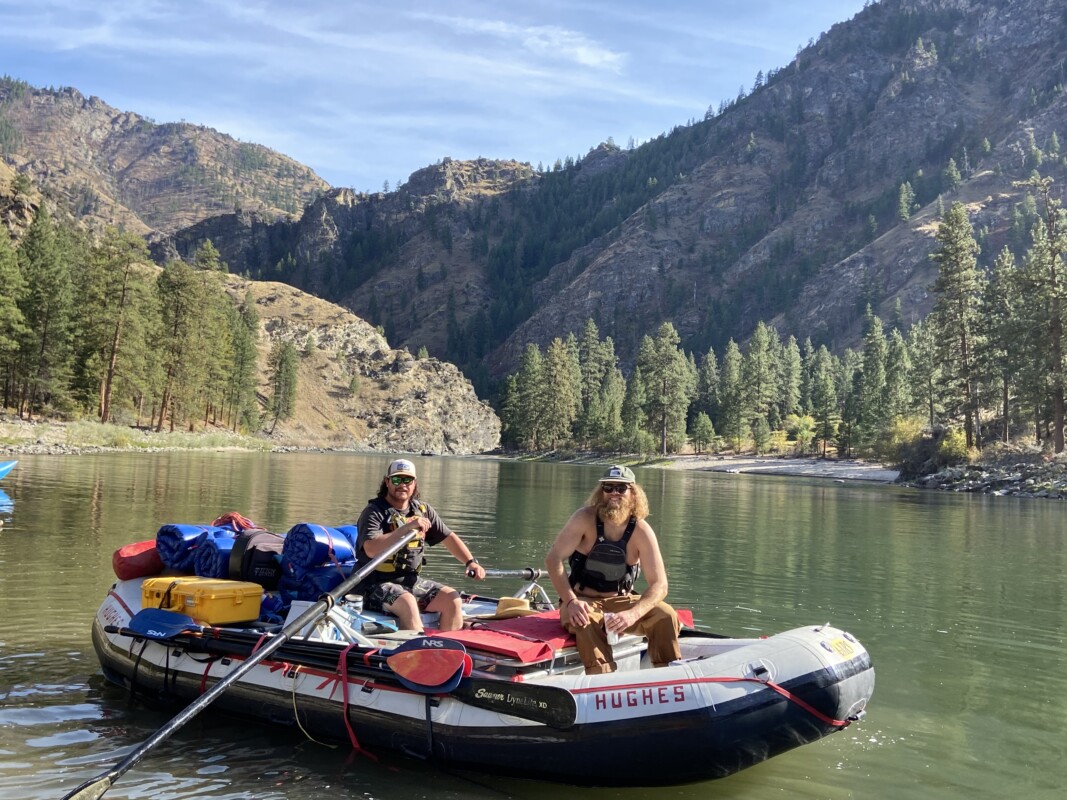 Hughes River Expeditions, Inc. provides:
All meals beginning with lunch the first day, and ending with lunch the last day of the trip
Coast Guard approved whitewater life jackets
Farmer John wetsuits (if necessary)
Freshly laundered sleeping bags, small camp pillows and thermorest self-inflating sleeping pads
Tents (a tent for 2 guests or a tent for singles)
Ground tarps
Camp chairs
Waterproof gear packs for your personal gear. Size of pack is 13.5″ x 26″
Day bags
Camera boxes (Pelican brand diving boxes)
Toilet paper
First aid supplies
Eating Utensils (cups, silver, plates)
Water bottle (1 per guest)
Unlimited potable water
Plenty of ice for beverages
You should bring:
Nylon shorts and/or swimming suit (1 pair for every other day)
T-shirts (1 per day)
Light weight pants (1 pair)
Nylon wind shirt/jacket
Good rain gear (jacket & pants) IMPORTANT! (can also be used as wind gear)
Camp shoes, lightweight (athletic or deck shoes)
River shoes (sneakers or sandals with heel straps)
Wool or Synthetic gloves/mittens
Wool or Synthetic socks with oversized athletic shoes or tennis shoes
Neoprene river shoes with good soles
Synthetic long underwear (tops & bottoms)
Wool or Synthetic stocking cap or balaclava
Jacket (pile or polar fleece) Pile or polar fleece pants are optional
Small flashlight or headlamp
Pillow case (from home – our camp pillows are small. You can stuff a pillowcase with pile clothing & our camp pillow to make a comfy pillow)
Towel, soap & toiletry items. Travel pack of handiwipes
Skin lotion
Waterproof sun screen & sun screen lip balm
Sunglasses with straps
Fishing gear with plenty of flies & lures (if you prefer your own, we do provide fishing gear)
Camera with extra battery and memory card
Your favorite beverages (canned when possible)
PRESCRIPTION DRUGS, ALLERGY MEDICINES, ETC that you need
Insect Repellent
Note:
Wool, synthetic, pile and fleece items are important as they provide warmth when wet. Cotton drains heat from the body when it gets wet, and should not be substituted for these items.Plan to "layer" clothing for maximum comfort. On the rafts, guides typically wear nylon shorts, T-shirt, cap and sandals, with rain gear and polypro underwear, etc. handy in one of our day bags in case of a shower or cool weather. Polypro long underwear is usually unnecessary on the Snake or Salmon Canyon in July or August. However, the weather is impossible to predict and you should come prepared. Key items for comfort on the river for cool, wet weather are a good rain jacket and polypro long underwear.
Hughes River Travel Bags
This cordura duffle fits perfectly into our river duffle bags. It also can be "carried on" the airlines so you eliminate the risk of your luggage not arriving with you for your trip. Purchase a bag now in our Online Company Store!