Jerry & Carole
Jerry Hughes is a native Idahoan who made his first rafting trip in 1963. 2018 is Jerry's 53rd year of working in this region as a professional guide. Jerry played football for the University of Idaho Vandals and also earned a Bachelor Degree in Business and a Juris Doctorate in Law from the University of Idaho. Past member of the Idaho State Bar.
Carole Finley was raised in northern Idaho. Carole is an experienced river guide, and has worked in the river outfitting business for 41 years. Carole holds degrees in History and Economics from the University of Idaho. Company Finance Officer and master at heavy duty commercial style sewing in the Hughes boat shop.
Guide Staff
Colin Hughes
Grew up on the river.  Started "officially" working with the company at age 14 and has over the years taken on more responsibilities.  Colin, 27, is now managing HRE and working directly with Jerry and Carole to keep the family business rolling into the future.  This summer will mark his 14th year working on rivers in the west for the company.  He is a proud University of Idaho graduate in Conservation Social Sciences with an emphasis in Recreation, Resources and Tourism.
Other hobbies include Snowboarding, upland game bird hunting, and fly fishing. Colin would love to guide you fly fishing for cutthroat trout & chucker hunting on the Middle Fork of the Salmon River or for bass, rainbow trout, & sturgeon on the Salmon River Canyons.
Bob "Buzz" Brunzell

BS Physical Education and Masters in Sports Science. Coached 28 years and taught Senior College Prep English 36 years. Coached an 8 man football State Championship team at Cambridge High in 1982. 2018 is Buzz's 40th year guiding with Hughes.
Tony Herold

Broken hand in the batter's box ended what should have been college baseball opportunity, turned him to river guiding and has been at it for 17 years. Bachelors Degree in Outdoor Recreation from U. Idaho. Works year around with Hughes River Exp on the rivers, and in the office and boatshop. Top notch fishing guide, and office internet ace.
Josh Edmunson

Fabulous High School athlete. Well versed in many occupations including carpentry, working with his father's custom home business, big game hunting guiding, personal training, and whitewater rafting guiding.
Hardy Bender
Bachelors from University of Alabama in Computer Science.  Comes from family history of whitewater rafting in the West.   High energy, and always positive.  Wonderful recent addition to the Hughes Crew.
Ben Frey
Played collegiate level lacrosse while studying History at the University of Idaho.  Lives in McCall, Idaho. 2018 will be Ben's 7th season working on rivers in the west.  He has been an amazing addition to the crew!
Joey Filmanowicz
Joey started working with HRE in 2017 and is working hard toward becoming a full time guide on all of the HRE run rivers.  He currently resides in Boulder, CO where he attends University of Colorado.  Joey enjoys creating pottery & tie die, rock climbing, fly fishing, rafting, hiking, and other outdoor activities.
Hugh Cooke

Bachelor and Master degrees in Business Management and Recreation Administration. Previously worked in national operations with the US Ski Team. Assoc. Director of alumni Relations U. Idaho, and adjunct faculty member in Parks and Rec. Served on NBC Sports staff past three Olympic Winter Games in ski racing broadcast booth. Third decade guiding in Idaho, nearly 20 years on the Hughes Crew.
Robbie Duran

Bachelor Degree in Outdoor Recreation from University of Idaho. Guitar man! Works with Jerry & Carole in office and warehouse both spring and fall when available. Currently living in McCall, ID working hard on Drywall projects and carpentry ventures.
Ashley Hughes

General Studies Degree U. Idaho, plus culinary School, Seattle Art Institute. High school v-ball and b-ball gal. Won National Outdoor Recreation Award for FFA, also rowed crew for Washington State University. Grew up on the rivers. Runs the best river kitchen in the business. Ashley Is currently working toward her Masters Degree and working multiple jobs. It is amazing she still makes time to help HRE out in the summer, we love that she does.
Mike Woodman
Retired teacher, basketball & football coach in the states of Idaho & Montana.   Mike has worked with HRE for over 25 years.  He is an avid hiker, fisherman, and outdoorsman in general.  He is a graduate of Great Falls University.
Martin Moore

Colorado State University alumni. Currently, Contracts Manager for Scientech, an engineering consulting business. Idaho resident since 1988. Daughter Kelcey is a student at Boise State University. River guide since 1979. Started with Hatch River Expeditions guiding on the Green, Yampa, Colorado and Middle Fork of the Salmon Rivers. Guiding with Hughes River Expeditions for 27 years.
Steve Wassmuth 
Steve is a retired educator and has guided during his summer breaks from teaching for nearly his entire career.  Steve is a Grangeville, Idaho native that we fortunately have had opportunities to work with over the years and look forward to working with more.
Mike Wassmuth
A Grangeville, Idaho native who has guided for over 30 years.  Great to have mike on the crew.
"The Hughes Cavalry"
Alumni who we call on to save the day.
 Jon Totten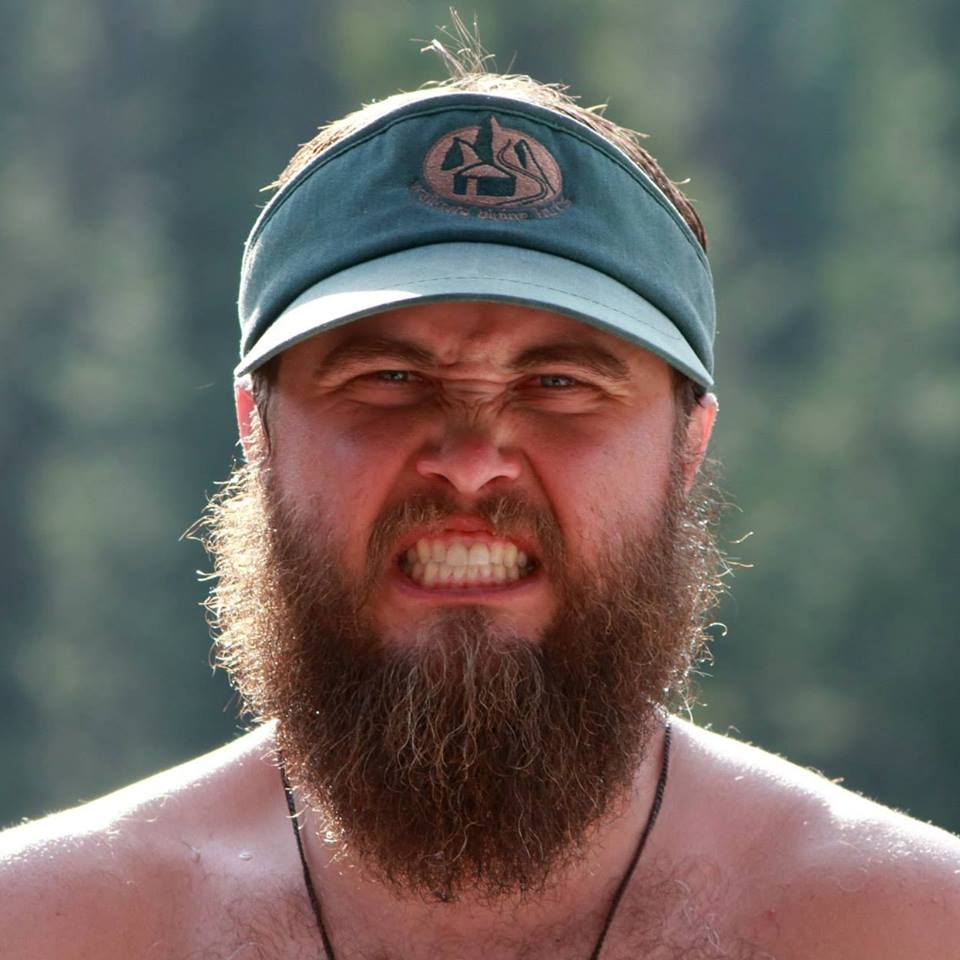 Jon is a guy you are sure to enjoy.  Jon has fun, works hard, and loves backcountry and rivers.  Worked at North Idaho College teaching Outdoor Recreation and now guides summer trips with the Hughes Crew in addition to being a partner on a Caribbean Sailing company.
Chris Guarino
An Idaho native Chris began working for HRE in 2017.  He plans to guide full time in the near future and is working very hard toward getting his license on all of the Hughes rivers.  He is a graduate of the University of Idaho.  Chris is a fabulous basketball player and enjoys rafting, hiking and traveling internationally.
Bob Madrazo

Retired teacher/ special education director/ alternative schools principal. Bob, throughout his educational career, worked closely with emotionally disturbed and "at risk" students. Holds numerous educational degrees and credentials. Played college football. Races in sailboat regatta's throughout the Caribbean in the off season. 32 years guiding with Hughes River Expeditions. Ace fishing guide.
John "JC" Cole

World Traveler and received a BS from U. Vermont. High school biology, chemistry, ecology, and geology teacher for 27 years. Coached high school football, girls basketball, swimming & track. Developed Sun Valley Community School outdoor program, and was academic director for Sun Valley Ski Education Association. Idaho river guide for 39 years.
Doug Rigby

Grew up in Challis, ID. BA in Philosophy at Boise State University. Guide since 1986. Veteran river guide on all Idaho rivers. Married and living in Boise with wife Mary, a family physician and graduate of Cambridge High School.
Bob Sevy

Long time Idaho river guide/outfitter, and friend. Boats a couple of trips annually with Hughes. River historian, and fantastic fly fishing guide.
Joel Huettig

Journalism Degree from Boise State, and works for Boise School District. Grew up working on Huettig Farms in Magic Valley. Lives in Boise with wife Gretchen who has a Chinese Medicine Practice, and sons Gus and Walter. 17 years on the Hughes Crew.
Eric Nichols

Computer Systems Degree Idaho State University. Computer technician St. Lukes Hospital in Boise. Hoping Eric can sneak away for a trip or two in 2015.
Justin Erickson

NAIA All American Wrestler. Currently working for U.S. Food & Drug Agency in Salt Lake City, UT.
Kevin Trainor

Bachelors degree Dartmouth, and Juris Doctorate U. Idaho. College rugby. US Marine Corp Viet Nam photo pilot. Commercial pilot, married to Linda (RN) 40 years, two grown daughters who love to raft. Guide since 1985, with HRE since 1999.
Ben Warren

Bachelors in Education Boise State University. Played football for the Broncos. Owns and operates a tax preparation service. Ace fishing guide and member of Hughes Crew since he was a teenager. Currently the Head coach of the Cambridge High School Varsity Football team.
Julien Patrick

Council, ID. Julien Works part time on the Hughes Crew when he isn't busy with his family's drywall contracting business. Biggest smile on the crew! Julien likes "river time"
Matt Cox (& dog Shadow)

Currently attending College of Southern Idaho where he is majoring in Elementary and Special Education. Recently married with a new little baby girl, Amellia. In the off season, Matt stays busy working as an independent fence contractor.
Norm Klug

College and semi-pro football, fought three years with Black Belt Karate Studios, Chicago. High school PE, Chemistry, general science teacher. School administrator Clarkston High, WA. Football, basketball and track coach. Masters Degree PE LaCrosse State University, and School Administration degree Washington State. Co-owner Personal Perspectives Northwest. 20 plus years on the Hughes Crew.
Gary Klug

Played Division III college football and baseball in WI. Forty three-year career in education with PhD in physiology from WA State U. Held teaching and research appointments at University's of Colorado, Konstanz (Germany) and Oregon. Retired from U of Oregon as Head of the Human Physiology Department. HRE guide for almost two decades.
Captain Tom "Wolfie" Wolf

Met Jerry in 1978 on the Middle Fork. Started working with Hughes River in 1985. Currently guiding June to October at a fly out lodge in Alaska and spending winters in Puget Sound area saltwater and freshwater guiding.
Ryan Honsinger

Mechanical Enginnering U. Idaho. Hughes Crew MacGyver for 8 years, we all wondered if anything would work after he left. Using his degree in SLC. We miss you Ryan, come back for a trip here and there.
Ryan Diehl

Bachelors Degree in Outdoor Recreation from University of Idaho. Masters Degree in Outdoor Recreation from Utah State University. Currently Director of the Outdoor Recreation Program, Montana State University. Played football for Idaho Vandals. Guides 2-3 trips annually.
Scott Wolter

University of Colorado – Bachelor of Arts – Geography. Lives in North Carolina, and works with Environmental Systems Research institute. Wife Helen, son Jackson (5), and daughter Kat (3).
Mark Tabor

Living in Cambridge, ID and managing and care-taking the Selway Lodge with his wife Marge from April to October of every year.
Frank V. "Skipper" Jones
Contractor extraordinare.
Hughes Crew Remembrance
Traves Olson

Offensive lineman for Idaho State Bengals. Finance Degree ((ISU) and MBA from Boise State. 18 years on Hughes Crew. Married to Julie Robertson, and Dad to wonderful twin daughters – Brooke and Sarah. Worked winters in Chile as a fly fishing guide for 5 years.  Travis was an incredibly valued friend of the Hughes Family and sadly has passed after a fight with brain cancer.  He will be remembered fondly by many.