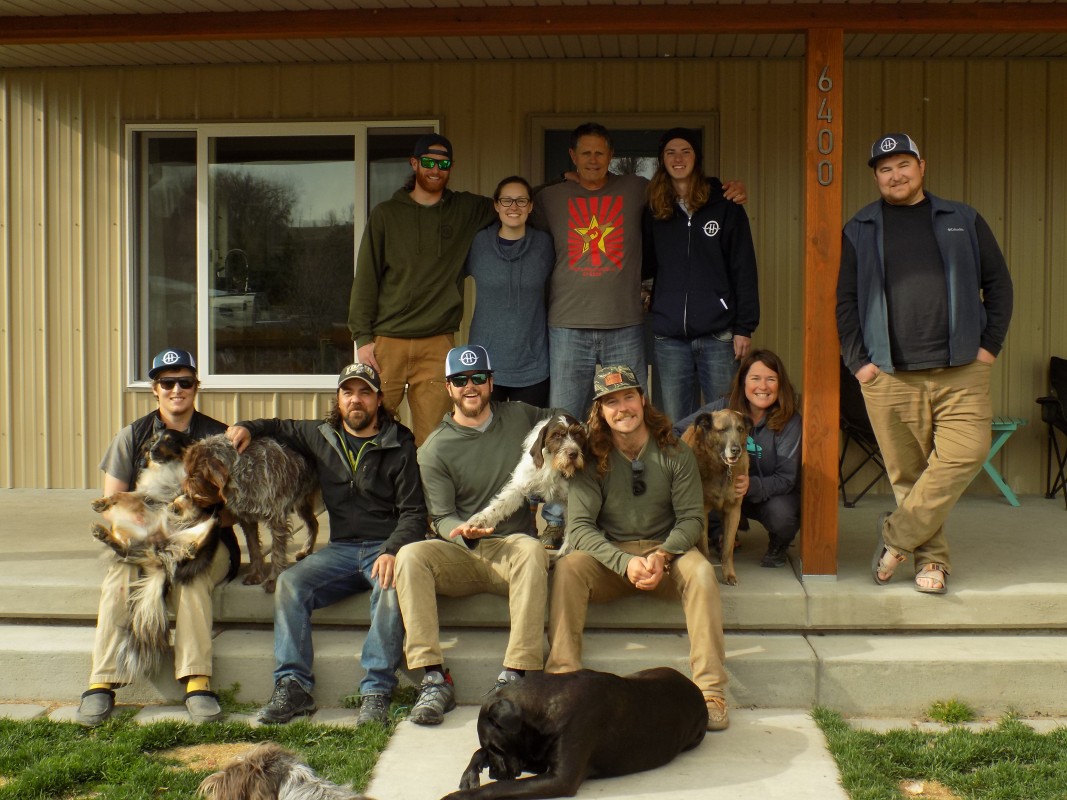 Nothing makes it feel more like spring than having the first big crew gathering of the year.  Some years it is stocking shelves in Stanley, ID.  Others, at the Idaho River Rendezvous.  But this year it was at our Lolo, MT facility over this past weekend for our Wilderness Advanced First Aid course through Desert Mountain Medicine.  We were fortunate enough to once again have the amazing Nadia Kimmel who came up from her home near the magnificent Teton Mountains, Snake river, and Jackson Area to help our crew get the most up to date information on wilderness medicine. She is truly a fine educator who perfectly facilitates DMM's unparalleled scenario based curriculum. Big thanks to Nadia & DMM!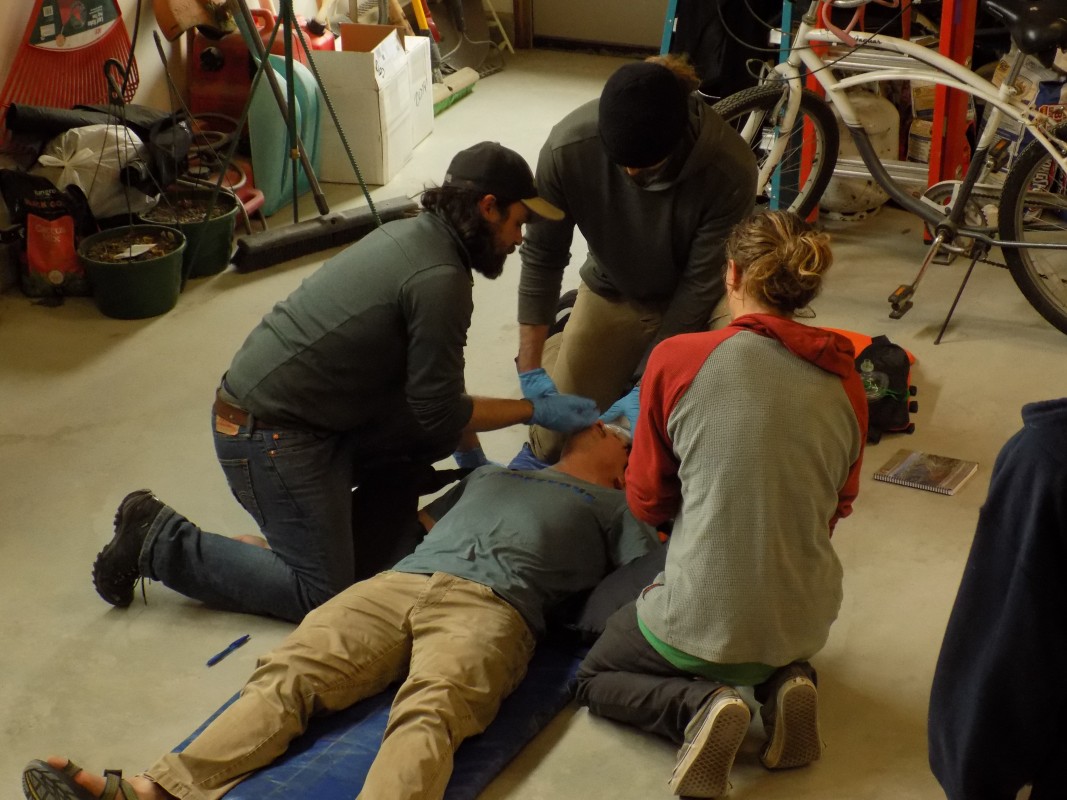 Robbie, Ben & Joey running through a scenario.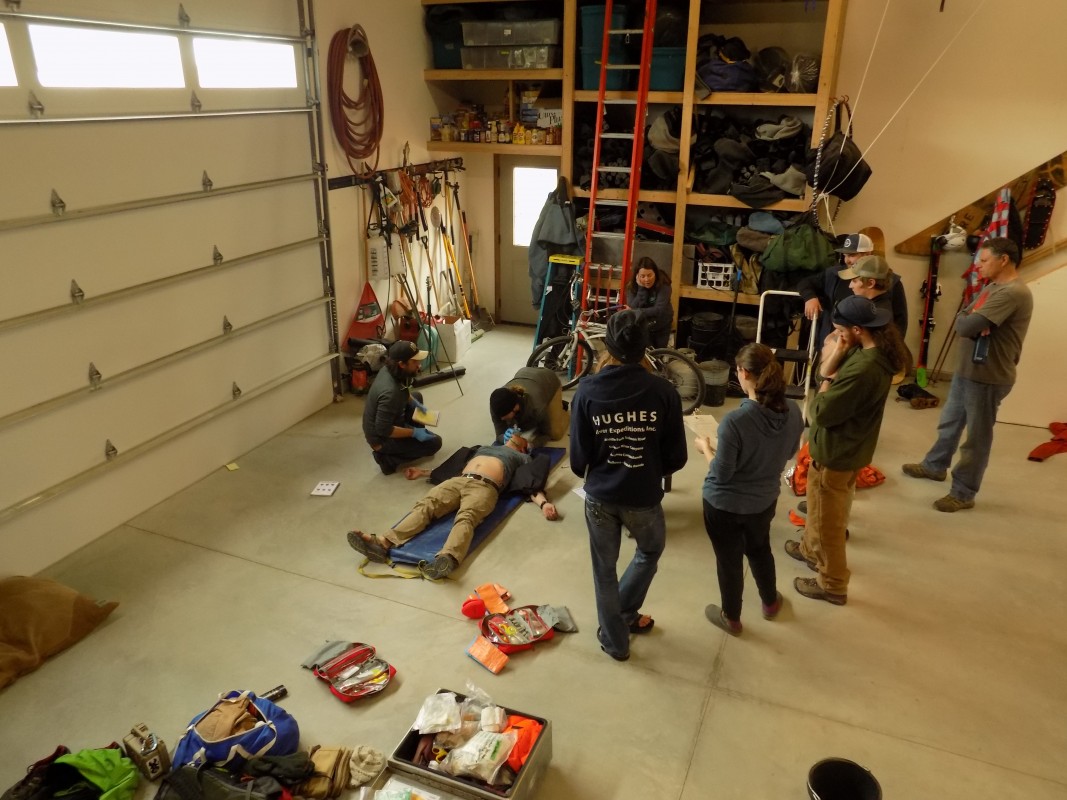 Nadia using a scenario based example to teach protocol in the field.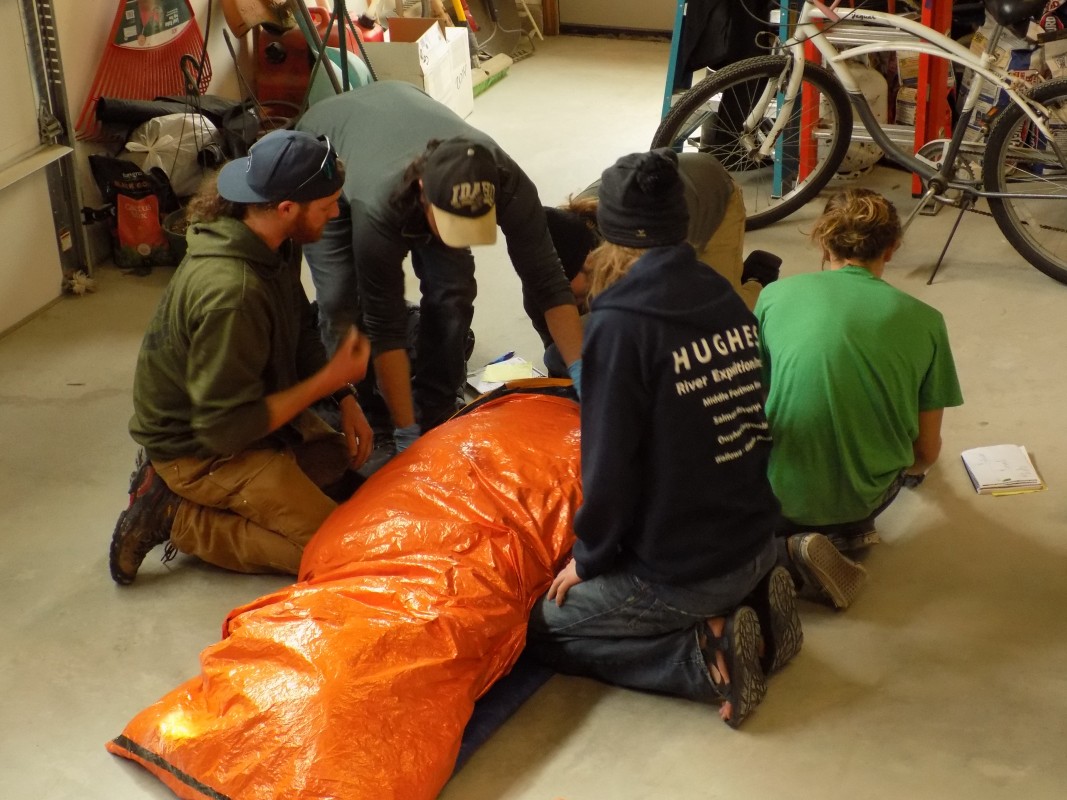 Mark, Robbie, Ben, Joey, & Ryan practicing a burrito wrap in a hypothermia scenario.
Again, a big thanks to Desert Mountain Medicine & Nadia Kimmel!!
Our Best,
The Hughes Crew